Digital Community Manager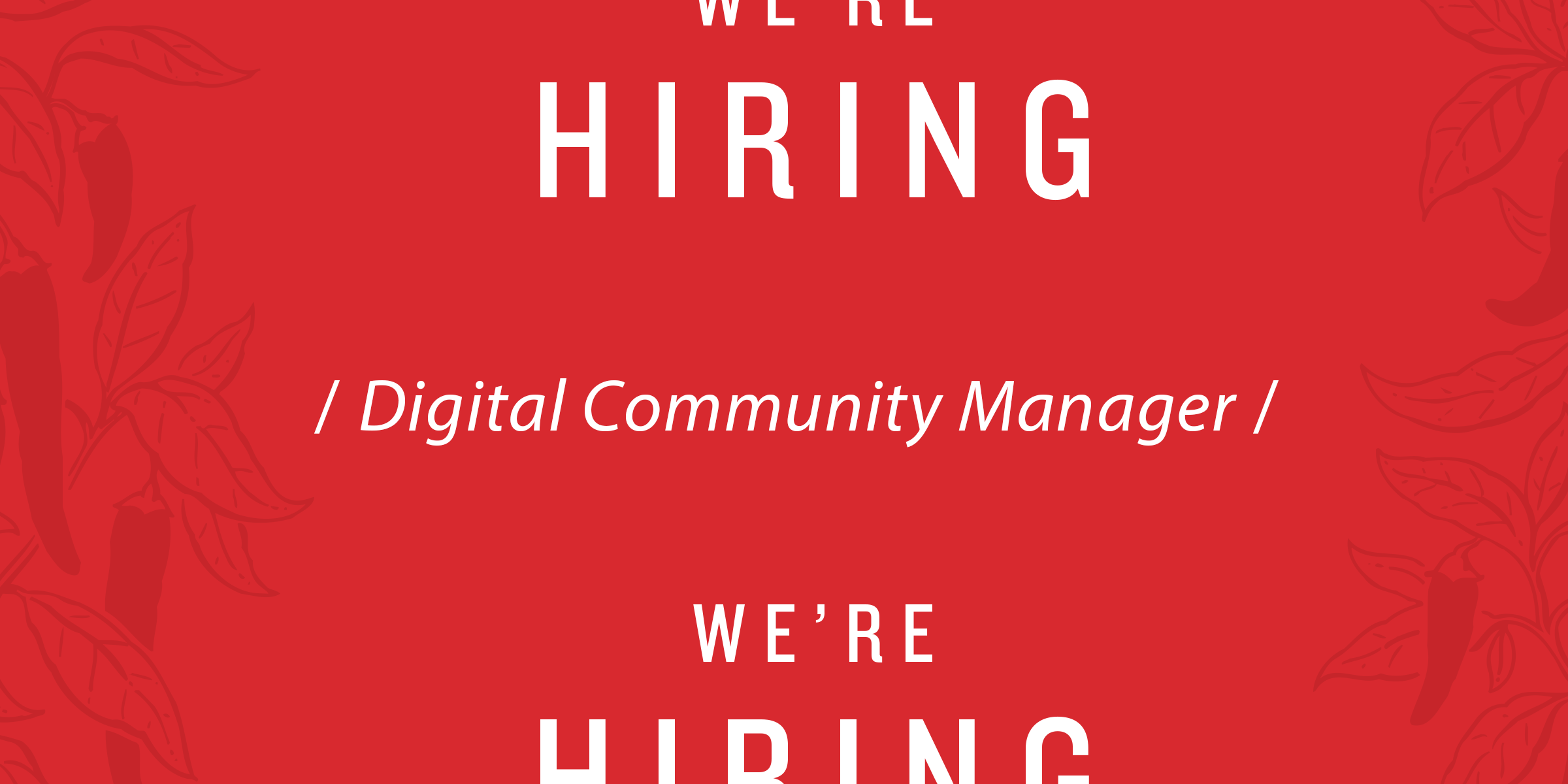 About us:
Cayenne's Social Media Team views news/trends/Hulu through the eyes of the brands we serve. We pulse real-time relevance on their behalf. We know where social and digital tools fall within our brands' customer journeys—and how best to leverage those tools to meet business goals. We spend our days creating content that communicates a brand's points of difference AND entertains its audience.
About you:
If you have *feelings* about algorithms. If you've done more good than evil in Photoshop. If you've beamed with pride when the client swooned over your social reporting analytics. If you're a quick-draw who appropriates the newest meme within 6 minutes. Then we should talk.  
Our ideal candidate has:
Succinct writing skills, curiosity, quick decision-making, cultural trend spotting, critical thinking, intermediate-to-advanced joke telling skills, the ability to be calm in the face of stress, and an eye for monitoring.
Responsibilities:
Content creation
Absorb a brand and develop content to speak its voice through social channels 
Write and design shareable content supporting client business goals
Run regular social promotions & campaigns and track their success 
Drive consistent, relevant web traffic from social channels
Explore new ways to engage with and delight target audiences
Collaborate with the team to join paid, owned, earned, and shared marketing efforts
Monitoring & responding
Create brand relevance and foster audience engagement by initiating conversation around planned content, trending topics, and events
Track brand mentions and respond accordingly
Respond quickly and efficiently to audience questions and comments
Measurement
Monthly reporting to track, measure, and analyze all efforts per key performance indicators
Gain insights on social activity via digital marketing analytics platforms like Google Analytics
Drive continuous improvement per the insights gathered and reported to clients
Requirements
3-5 years experience writing for brands on social media
BA/BS degree or equivalent work experience
Active and well-rounded personal presence in social media
Excellent writer and creative thinker, with an ability to use data and intuition to inform decisions
Ability to use social media software to schedule and monitor social media conversations
Intermediate Adobe Creative Suite competency
TO APPLY
Send your resume + tell us a little about yourself in an email to [email protected]. 
Cayenne is an equal opportunity workplace, and we value diversity. We celebrate and support differences. All employment is decided on the basis of individual qualifications, merit and business needs.