Now Hiring: Inbound Marketing Specialist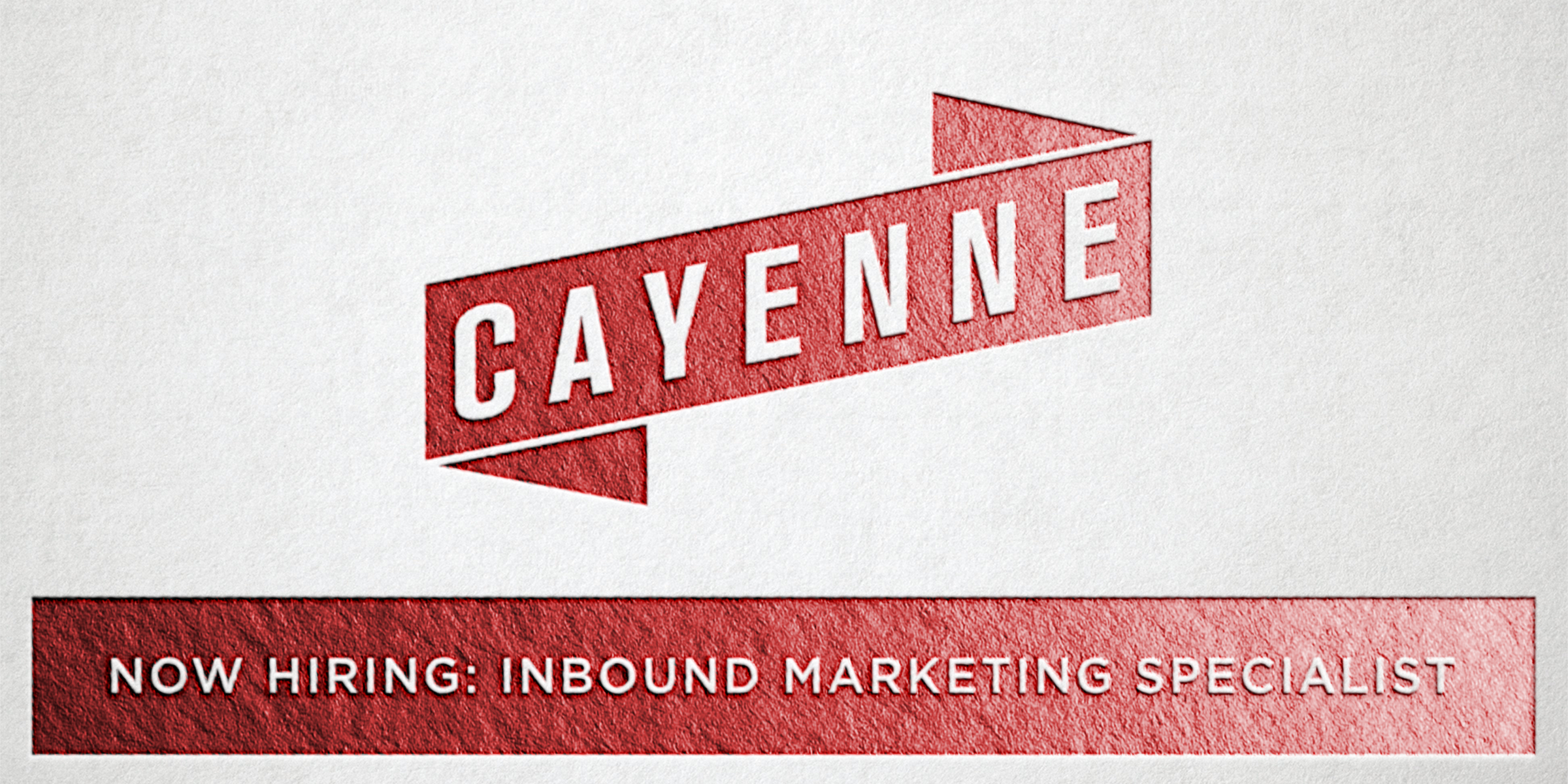 At Cayenne even science is creative.
The Inbound marketing specialist will be responsible for working with clients, to identify their needs, develop inbound marketing strategies and tactical plans to achieve them, and then collaborate closely with other departments to implement those tactics into an integrated marketing plan.
Candidates should have a broad framework of experience with a strong emphasis on local and national B2B accounts.
Must have marketing automation experience and a working knowledge of multiple platforms – Hubspot and Microsoft 365 preferred.
Candidate should be prepared to present examples of applied experience demonstrating the expertise to develop campaigns from beginning to end.
Individuals must exhibit the ability to create audience profiles, create compelling content targeted toward them, nurture leads through CRM management, measure results and present analytic reports.
Please resume and case studies to us at [email protected].