Now Hiring: Digital Media Buyer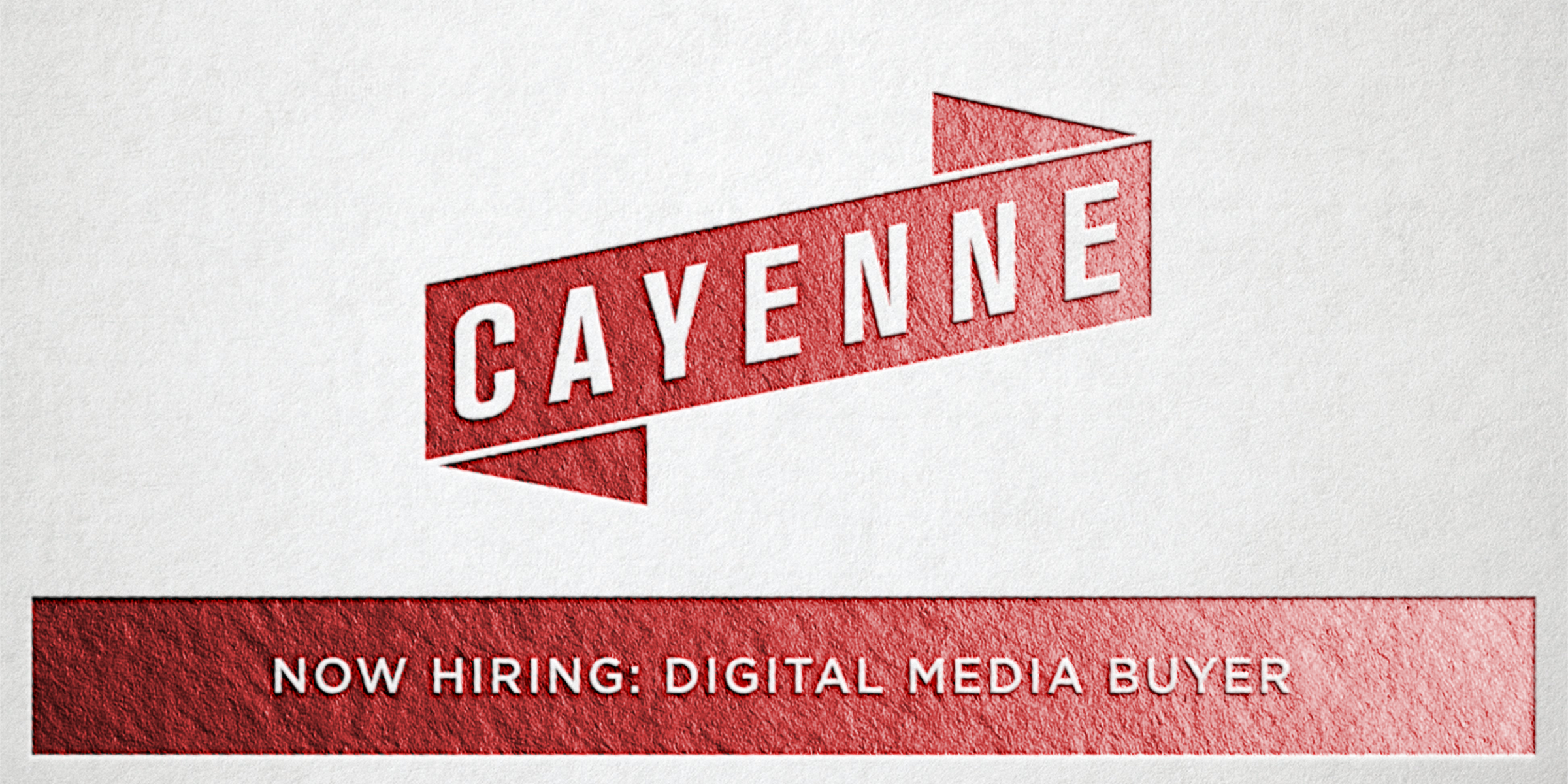 At Cayenne, media is creative.
The Digital Media Buyer is responsible for working with clients, sites, publishers, as well as internal team members to buy and manage all digital media.
Candidates should have a broad framework of experience, with a strong emphasis on local and national B2C and B2B accounts.
Must have digital advertising experience and current Google certifications, with examples of applied experience demonstrating the expertise to execute media campaigns from beginning to end.
Individual must exhibit the ability to research and report data, boil it down to relevant insights, and clearly and succinctly communicate the plan to internal teams and client teams.
Minimum requirements:
3 years of digital media experience (Salary based on experience)
Current Google certifications required
Experience using a reputable DSP platform
Proficiency in Microsoft Office and Adobe Creative Suite, specifically InDesign
Experience with media billing software
Example(s) of well-written plans, presentations, and results
SEO experience preferred
Traditional media experience a plus
Want to be a part of the Cayenne media department? Please email resume and case studies to [email protected].