I'm trying to come to terms with magazines not being paper. Now: the world's first "social magazine"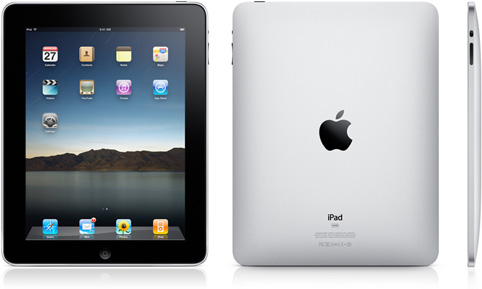 When iPad hit the streets, it didn't take a genius finally to see the nature of the big change we've all expected for printed material. I, for one, was reluctant to see it coming. I was in denial.
I enjoy turning pages. I dig the textural experience of a book, a magazine, a newspaper. Pick up a really well-made magazine. It feels good to the hand. The paper has tooth and substance. It pleases the eye. A book? Even more so.
Ah… I love the smell of ink off-gassing in the morning. But the world of how we stay informed is changing faster than a flu can mutate.
One day, stopping in to see a composer friend, Shaun Pezant, over at WorkPlay, I got to hold my first iPad. I liked the feel of it. Solid. Sleek. SHINY! Shaun pointed out his subscriptions to various newspapers. It was pretty cool. It occurred to me how well informed you could be that way. How easy it was. You might say it was a chink in the paper armor of how I perceived print.
On another day, visiting the offices of B-Metro, where I was (ironically) discussing the Microsoft Tag phenomenon with editor, Joe O'Donnell, he showed me the iPad version of Paris Match. It was stunning, beautiful, sassy and … ELECTRIC. The design was excellent. Beautiful type, excellently produced video. It felt like a natural migration for the magazine. Chink.
Still another day, lunching with Julie Keith of Birmingham Magazine... she showed me a preview of their new app that would put Birmingham right there at the sweep of your forefinger. Chink.
And then, this Father's Day, my wife and son gave me a Kindle. The experience turned out to be – well – surprisingly tolerable. Maybe even pleasing. Convenience won the day over texture. Function won a skirmish over form. Chink chink chink.
[Check out this cool Mashable article about enhanced e-books]

So it's clear to me. The veil of denial is lifting. The future of WIRED, of Pat Conroy's Beach Music, of the New York Times, of THE GREAT GATSBY, for crying out loud… will consist of robust digital content – excellently designed – delivered on a platter. A solid, sleek, shiny platter.
We will be able to study the brushstrokes of Francis Cugat's painting, "Celestial Eyes" – the one that actually inspired changes to Fitzgerald's almost-finished masterpiece (in an integration of the visual and written that, in an offbeat way, presaged this very subject). We will be watch supporting video while we read news stories. (God help us if we just quit reading altogether.) Pat Conroy will share his passion for excellent food as we read passages that mouthwateringly deliver Venice.
Stand for a moment on this little time-knoll and look ahead. Digital media are getting more and more compact. The iPad will be perceived as clunky before my 14-year-old son gets his driver's license. Editorial content we crave will be delivered brightly and with electromagnetic speed. Yet, just when I think I have caught up, I realize there is no catching up. Up here on this time-knoll look left. What's that? Flipboard it's called.
Heard about it just yesterday on NPR. It's a digital magazine of sorts. And, while there's certainly nothing new about a digital magazine, this one adds a twist. This digizine is essentially a self-designed aggregation of your online social life. You like reading the blog of that weird dude in Omaha? It's on there. You keepin' up with Ashton's tweets? On there. Your buddy who teaches English in Guadalajara just posted a rant about border politics on Facebook? On there. And it's stunning, beautiful, sassy and electric and simply makes your life look like… well… like something right out of Paris Match.
Check out this Mashable piece about Flipboard
– Monroe